Workshop by Gert-Jan de Hoon
TIME: Saturday at 14:00
VENUE: Suncatcher Hall
(20 participants)
BACKGROUND
"Do you think I can walk the Camino?" In November 2014 I got this question from a visually impaired person. She dreamed of walking the Camino to Santiago de Compostela.
Literally with this question Camino Walking Blind was born, challenging people with a visual impairment to step outside their comfort zone, to increase self-knowledge, self-confidence and self-acceptance as to get more direction over their own life, making a pilgrimage of 200 km in 14 days.
The limitations on their sight meant they had to let go of the idea of having control over their lives during the expedition. Getting through the journey meant trusting a buddy to walk with and accepting help to find their way around.
CONTENT
Gert-Jan de Hoon will talk about Camino Walking Blind which he initiated in 2015. And he will let you experience walking blind with different exercises.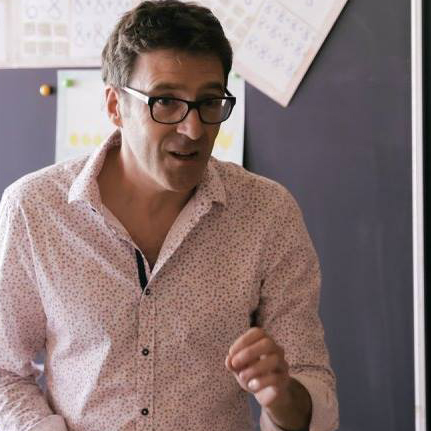 Gert-Jan van Hoon
Transformation coach, speaker & guide
Author of A pilgrimage to Santiago, co-author of Walking in the Rain and founder of Voyage Beyond. His unique talent is to empower people in a very natural way into their own force and light.
After his study of Communication Science, Gert-Jan made a choice for long and winding paths to unknown destinations, instead of a fixed career path. It brought him to China in the pre-internet era (1991), he lived and worked in Uganda (Africa) and Spain, where he discovered the Camino.
He travelled with groups in China, Nepal, India and Pakistan and fell in love with the Canadian wilderness during a wilderness guide course. His life journey taught him to listen to his intuition, being flexible, making contact on deeper levels, dealing with setbacks, keeping things simple, not giving up and living with passion.
He has extensive experience in the corporate world, the health sector, international diplomacy, the travel industry and was a partner in a management consultancy for 5 years. He worked within the medical field (Jeroen Bosch Hospital), with underprivileged youths, detainees, graduates, top management, youth, and starting entrepreneurs. He walks with his clients and persons with a visual impairment on the Camino in Spain and leads workshops at unique locations worldwide.