Archive
Resources from the Peace Justice Conference #4 in 2018:
"Meeting the Other"
The conference took place at the Tvind campus 11 – 13 May 2018.
The Key Note speakers were:
There were a number of workshops, cultural events and discussions about how to act to create peace.
Please find below resources and descriptions of workshops, speakers and other elements from this conference.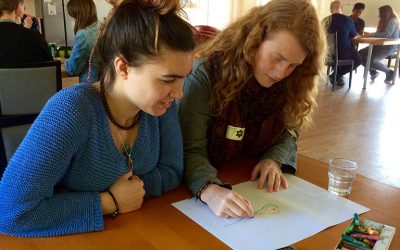 The workshop is an introduction to non-verbal communication coupled with a creative process. It is about "meeting the other" in silence, and to explore ways of communicating with a stranger through art.