Welcome to the 4th
Peace Justice Conference!

When "We" and "the Other" become "Us"…. community flourishes and our humanity is realised…

The programme includes workshops, speeches, presentations, lectures, discussions, music, arts, networking, performances, sports and more. You will be able to choose according to your interest.
The conference's language is English but we will try to offer a programme accessible for participants with different language skills.
The conference runs over three days, and each day has a headline:
HOW TO PARTICIPATE IN THE CONFERENCE
It's easy! Please register here.
WORKSHOPS
Please find examples of workshops below.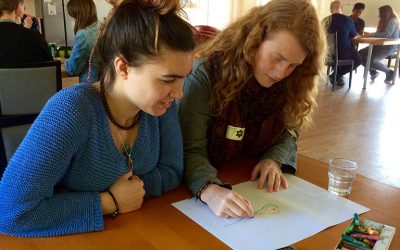 The workshop is an introduction to non-verbal communication coupled with a creative process. It is about "meeting the other" in silence, and to explore ways of communicating with a stranger through art.