Introduction to Community Music
Workshop by Paolo Rossetti
TIME: Saturday at 11:30
VENUE: PTG Common room
(20 participants)
CONTENT
A  brief introduction to Musicians Without Borders' principles and methodology.
Musicians Without Borders use 5 principles of community music training methodology: Safety, Inclusion, Equality, Creativity, and Quality.
We will touch on diverse approaches to community music making, including body percussion, drumming, singing and movement.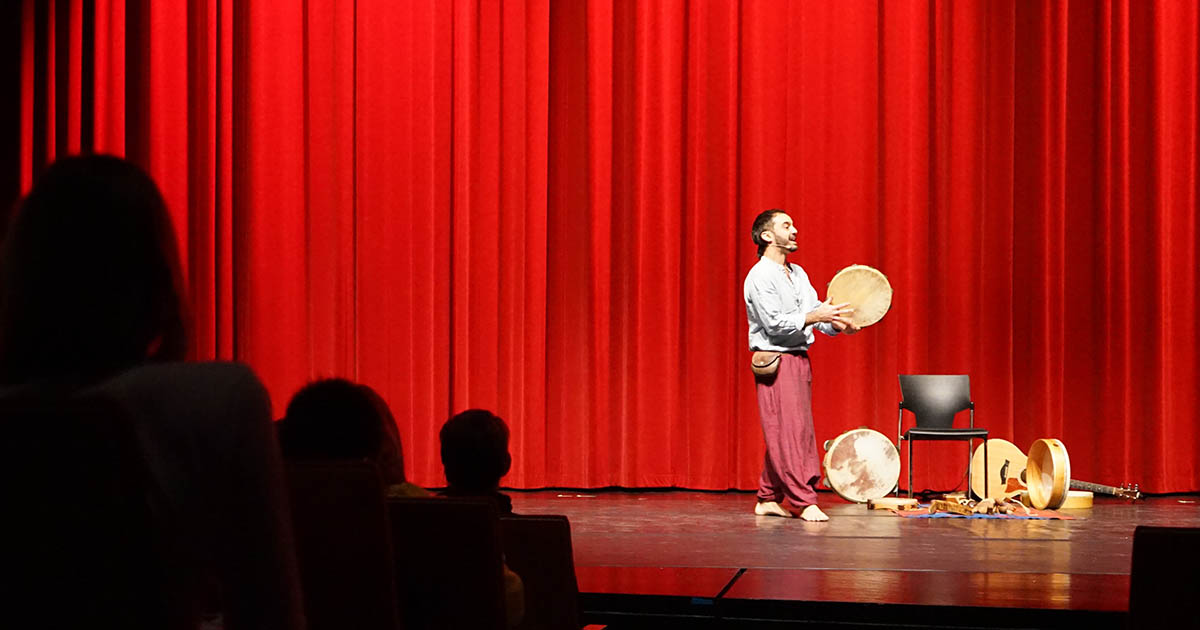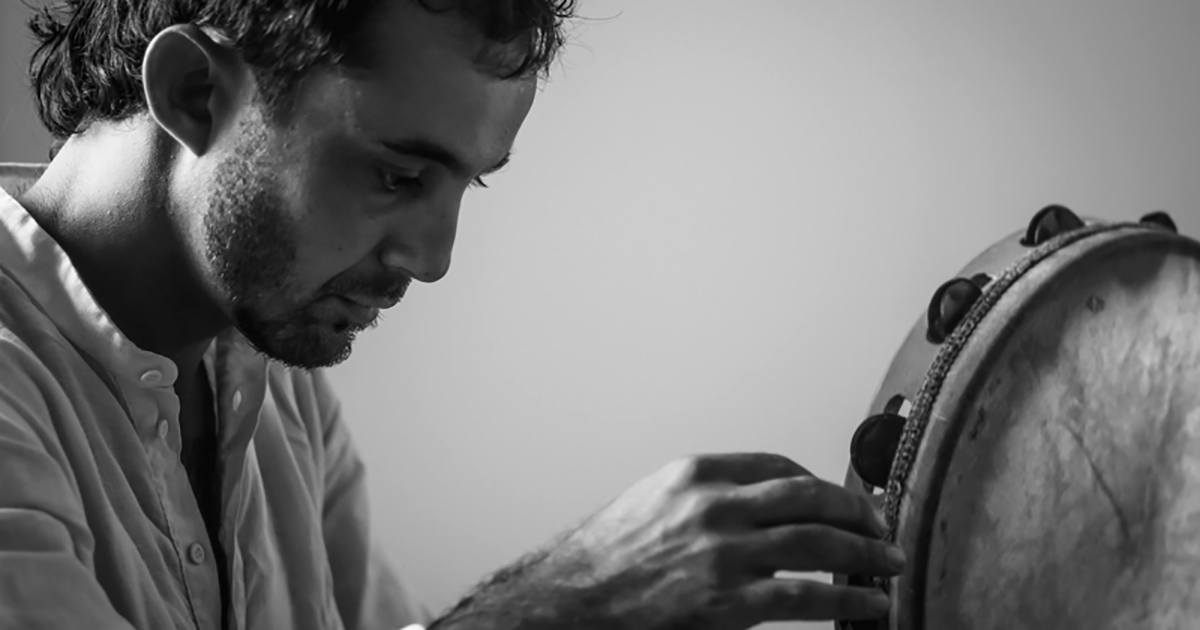 Paolo Rossetti Murittu
Percussionist and Music Therapist
Paolo hails from a small village in central Italy. Among his repertoire of instruments are traditional Italian percussion instruments like tamburello, tammorra, castagnets and his voice, which in many traditional songs plays a significant role.
Apart from traditional Italian instruments Paolo also plays the frame drum and tabla.
Paolo is also a music therapist expert in the Benenzon Model (school of music therapy of Argentina) that works with people that have problems of communication, children, adults and elderly people. He has been working in the educational music and music therapy setting since 2007.
Paolo is a trainer with Musicians without Borders.
In 2019 he appeared at the Winter Concert in Holstebro, Denmark, where he enthused an audience of 1.800 people.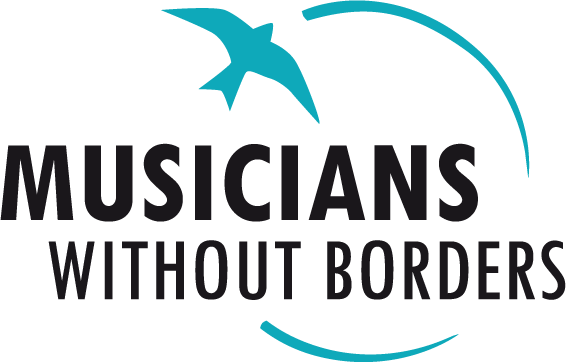 Musicians without Borders
Music for peace-building and social change
Established in May 1999 by founder and director Laura Hassler, and registered as a charitable foundation in 2000, Musicians Without Borders is the world's pioneer in using music for peacebuilding and social change.
Laura mobilized her network of socially conscious musicians to create an organization dedicated to using music to bridge divides, connect communities and heal the wounds of war. The organization's first long term project, the Music Bus, brought music, dance and theatre to children in Srebrenica and its neighbouring towns and refugee camps.
Following the success of the Music Bus, Musicians Without Borders was invited to conferences and cultural events in Kosovo and in Palestine, which would later lead to two of its founding programs, the Mitrovica Rock School and Palestine Community Music. In the years that followed, Musicians Without Borders expanded to include programs in Central Eastern Africa, Central America and Europe.
Today, Musicians Without Borders engages with artists, social activists and communities worldwide. We share expertise as we work to enable musicians to be advocates, activists, teachers, and performers, with the message: War Divides, Music Connects.