Direct Action and Civil Disobedience
Workshop by Ron Ridenour
TIME: Saturday at 14:00
VENUE: Banegården – the administration building
Ron Ridenour is a journalist-author-editor-activist for peace, equality and justice. Since the early 1960's he has spent his life protesting injustices in the world – and continues to do so.
(20 participants)
CONTENT
In this workshop, Ron will share his vast experience on activism and civil disobedience.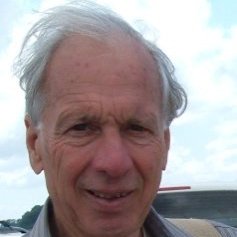 Ron Ridenour
journalist-editor-author-translator
Born in the US Military Empire, Ron Ridenour rejected the American Dream in 1961, and has since acted as an anti-war, solidarity, and radical activist. He has lived in many countries and worked as a journalist-editor-author-translator for four decades, including for Cuba's Editorial José Martí and Prensa Latina (1988-96).
His most recent of 11 books is, "The Russian Peace Threat: Pentagon on Alert" (June 2018, Punto Press, NY); six books about Cuba ("Backfire: The CIA's Biggest Burn" and "Cuba at Sea"), plus "Yankee Sandinistas", "Sounds of Venezuela", and "Tamil Nation in Sri Lanka".