Friday 10 May 2019
*preliminary programme, subject to change
10:00 – 13:00
Check-in, Venue Tours, Networking
13:00 – 14:00 Lunch
14:00 – 14:30
Opening Ceremony
14:30 – 15:30
Speech and Q&A session
Ron Ridenour: The Russian Peace Threat and other Global Perspectives
15:30 – 16:30
Speech and Q&A session
Jesper Wohlert: Humana People to People – a global movement
17:30
Workshops
19:00
Dinner
20:00 – 22:30
Evening with Performances
"Oh! What a Lovely War" (Joan Littlewood) – Christmas in the Trenches scene, performed by Camp Theatre Workshop, directed by Nadežda Jevdokimova.
Songs of Peace Justice
WORKSHOPS ON FRIDAY:
HEADLINE OF THE DAY
"Global Perspective"
Open 12:00 – 17:00
Gym
Art Café
(on the balcony in the conference hall)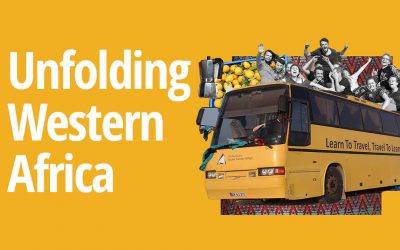 Having travelled through Morocco, Western Sahara, Mauritania, Senegal, The Gambia and Guinea-Bissau in their own bus, students from DNS 18 share their learning and unlearning experiences and insights.