Saturday 11 May 2019
*preliminary programme, subject to change
07:45 – 08:15 OPTIONAL: Yoga in the Gym
07:45 – 08:45 OPTIONAL Morning Sport: Running / Walking / Crossfit
08:30 – 09:15 Breakfast
09:30 – 10:00
Introduction to the day: "Humanity in Action"
by Gert Tjoelker
10:00 – 11:00
Speech and Q&A session
Movements in the USA – and why collective efforts are needed
By Trine Wendelboe
11:30 – 13:00
Workshop session 2
13:00 – 14:00 Lunch
14:00 – 15:30
Workshop session 3
15:30 – 16:00
Energizers and refreshments – all together!
16:00
Talks and discussion
"Youth in Action"
by Bledion Vladi
"You will survive"
by Aske Kreilgaard
Speech and discussions
"Humanity in Action in India"
by Ved Prakash
19:00 Dinner
20:00
PERFORMANCE by Paolo Rossetti from Musicians without Borders
WORKSHOPS ON SATURDAY:
HEADLINE OF THE DAY
"Humanity in Action"
Open 09:30 – 15:50:
Gym
Art Café
(In the balcony in the Conference Hall)
Morning session from 11:30 – 13:00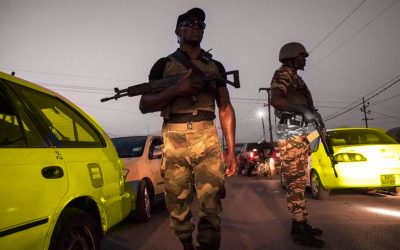 Human rights activists worry that Cameroon could soon be on the brink of civil war. The underlying causes of the crisis can be found in Cameroon's colonial past: Francophone vs. Anglophone.
Afternoon session from 14:00 – 15:30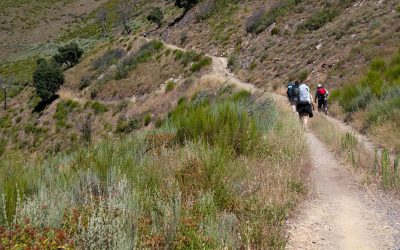 How to step outside your comfort zone, to increase self-knowledge, self-confidence and self-acceptance and find a direction in life by making a pilgrimage of 200 km in 14 days – as a blind person.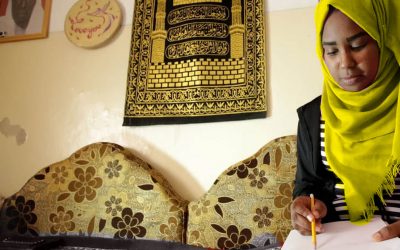 A workshop designed to cultivate increasing knowledge and skills in critical knowledge. Every station includes specific topics including daily life, water issues, health and sanitation, political media issues.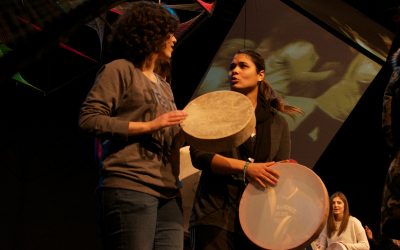 Paolo will lead the participants who will play on frame drums and other percussion instruments, which will be provided at the workshop. Together we will create music and have fun!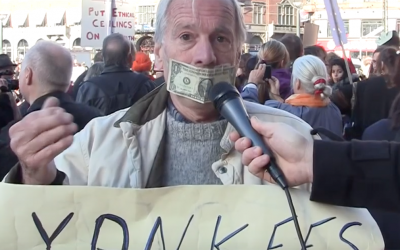 Ron Ridenour is a journalist-author-editor-activist for peace, equality and justice. Since the early 1960's he has spent his life protesting injustices in the world – and continues to do so.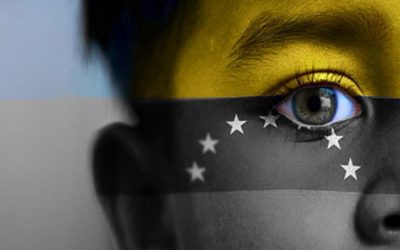 What is the Bolivarian revolution? Chavismo? How is the Venezuelan nation challenged by the imperialism of the USA? How can we get accurate information? What is this really about?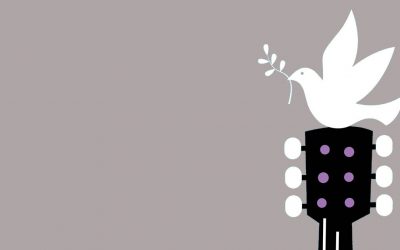 Learn to play and sing 10 songs for peace and for a better future for all the planet We will perform them in the evening with the audience singing along. No prior experience needed.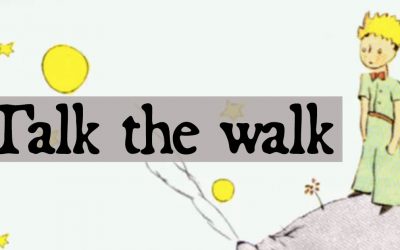 Kristine & Bledion of MasterPeace Wiesbaden organises intercultural activities with migrants and local people. The main goal is to bring people together through dialogue.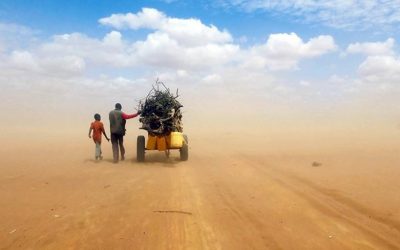 Climate Justice: Connecting the dots between Climate Change, environment, migrations and conflicts. Who 'deserves' a refugee status? The reality of migrants in the Global South.